About Soybean
Soybean is one of the most widely cultivated grains, which originated in East Asia and is now grown almost everywhere. They are used as fuel because they contain about 18% oil. Soybeans are grown under conditions similar to corn. Soy is used to prepare oil, biofuel, pencils and other things. Its production is almost the same as corn production.
Climate Requirement for Soybean
Soybeans are grown in warm climates, and humidity does not require intensive care for strong growth, like other members of the oil and corn family. In fact, it can be grown even with a small investment in agriculture, and it requires little care to make the grower get a profitable crop.
Soybean is considered as one of the most stable kharif crops in India. Unlike other Kharif crops, soybean is a profitable crop in different agro-climatic regions. Scientifically, soybeans belong to the legume family, so they can meet their nitrogen needs from the surrounding air and help improve soil fertility.
Temperatures ranging from 26.5 to 30 degrees Celsius are considered ideal for most types of soy. It requires soil temperature of at least 15.5 ° C for germination and rapid growth. The minimum temperature for good soybean growth is 10 degrees Celsius. Temperatures below the optimum temperature for soybeans can cause delayed flowering. Its growth also depends on the length of the day because they are short-lived crops.
Indian situation for production of Soybean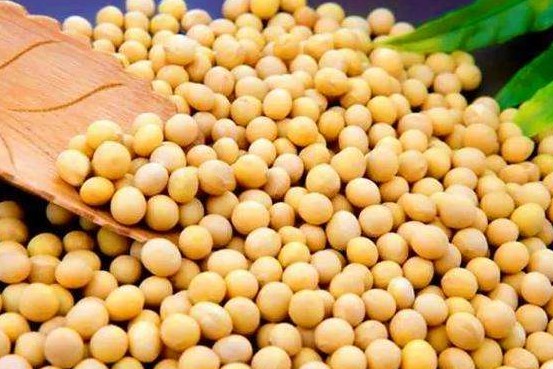 Soybean is the favorite oil in India. Soybean has become a major oil crop in India in a short period of time, with about 10 million hectares under cultivation. India is divided into five agro-climatic zones for soybean cultivation. They are the northern region, the northern region, the northeastern region, the central region and the southern region.
There are different types distributed for each region and adapted to their agro-climatic conditions. There has been unprecedented growth in soybeans; The area which was only 0.03 million hectares in 1970 reached 9.30 hectares in 2010. Major soybean producing states are Madhya Pradesh, Maharashtra, Rajasthan, Karnataka, Andhra Pradesh and Chattisgarh .
Due to rapid expansion, the crop overtook the area and production of the rest of oilseeds in 2006–07. Soybeans are now mainly grown as a rainfed crop in Vertisols and associated soils with an average rainfall of 900 mm, which varies greatly by location and year.
The introduction of soybeans in these areas has led to changes in the cropping system, from rainy season followed by wheat or chickpea after rainy season (wheat/chickpea) to soybean followed by corn. wheat or chickpea. soy-wheat / chickpea. This led to an increase in crop production and increased profits in the same area.
The introduction of soy has helped to improve the economic and social conditions of many small and medium-sized farmers, probably because even if it is a small agricultural input, management system and climate problems, it benefits farmers. In fact, soybean is one of the best crops for the rainy kharif season because despite the unfavorable weather conditions in recent years, the crop has continued to perform .
The soybean area is distributed in a latitudinal belt from around 15° to 25°N which includes the states of Madhya Pradesh, Maharashtra, Rajasthan, Chhattisgarh, Andhra Pradesh and Karnataka. Together, these states contribute about 98% of the country's total soybean production.
In recent years, soybean has seen rapid growth in its area in the south of the country, especially in the states of Maharashtra, Andhra Pradesh and Karnataka. Madhya Pradesh has been a contributor to the soybean area and production since the beginning, currently providing 59% of the area and production, followed by Maharashtra with a contribution of 28 and 26% in terms of total area and production in the country.
The crop can be grown in many parts of India, states like the northeastern region of Himachal Pradesh and Jharkhand have good soybean potential.
Impact of business development programs:
Initially, an evaluation of the impact of the marketing training program was conducted through telephone contact with trainees, and personal visits to selected manufacturing clusters (Madhya Pradesh, Maharashtra, Punjab, Uttar Pradesh, Delhi, Haryana, Uttarakhand , Gujarat, Rajasthan, Bihar and West Bengal) across the country. About 198 soybean processing units are currently in operation.
The units are spread in different parts of the country and include 17 states, however, the most 41 units are in Punjab, Maharashtra (40 units), Uttar Pradesh (23 units), Haryana (21 units), Delhi (21 minutes) followed. 15 units) and Madhya Pradesh (14 units). The structure of the sector is increasing rapidly after 2010. Of the number of jobs, only 36 were created before 2010. More than 166 units were created after 2010.
There have also been cases of closure of soybean processing units. About 14% of trainees started the business, but later closed it due to market restrictions. Based on the information collected, the average annual production of tofu and soy milk is 2,700 tons and 3,400 kilos respectively. The total protein content of tofu and soymilk is 14% and 3.5% respectively.
Challenges
Soybean cultivation in India, like many other crops grown in the country, is full of production and price uncertainty, leading to high financial costs for soybean farmers.
From 1975-76 to 1990-91, soybean area, production and yield increased by more than 20%. The greatest inconsistency was found in performance, which came from practice by 26%. Because there are many markets in soybean products and soybean products, global trade conditions and prices affect soybean prices in India.
From the early 1990s to the mid-1990s, exports accounted for more than half of the country's soybean production. However, since 1997-98, the share of production destined for export has fallen. Only 30% of India's soybean production has been exported in recent years.