About Tomato Production
The global tomato processing market is also being helped by the increase in tomato production worldwide. In 2022, their global production will reach 79.52 million tons. Their production is expected to grow at a CAGR of 3.8% between 2023 and 2028 to 99.46 million tons in 2028.
Asia-Pacific is the largest producer of tomatoes, accounting for more than half of their global production. The Middle East and Africa followed Asia-Pacific as the top producers. On the other hand, the United States is the largest producer of tomatoes with a global market share of more than 35%. In 2017, tomatoes accounted for 70% of the total vegetables processed in the United States with 22,011.7 million pounds selected for processing. They are also the leading crop in the United States in terms of agricultural value of processed vegetables, with a value of $912 million in 2017. Italy and China are also important markets for the company as well as Turkey and Iran.
Imports of ripe tomatoes from Ukraine to the EU saw a significant increase of 17% in 2017, compared to 2016, due to a competitive market and a decrease in imports from China. Ukraine's export of ripe tomatoes to the European Union will continue to grow, increasing by 15% in 2018 compared to 2017. Imports of fresh tomatoes from the European Union increased by 8%, supporting 42 % growth of imports from Turkey in 2017. compared to the previous year.
World tomato production
China is the largest producer of tomatoes in the world with 64.768 million mT, or 34.67% of the total world production. In 2020, China devoted 1,107,485 hectares to tomato production, and the yield per square meter was 58.5 mT/ha. India followed China, which in 2020 produced 20.573 million tomatoes from 812,000 hectares and had an average of 25.3mT/ha. Turkey grew 13.204 million mT on 181,879 hectares with a yield of 72.6 mT/ha. The United States ranks fourth with 12.227 million mT, 110,439 hectares and a yield of 110.7 mT/ha.
Spain is in eighth place with a total of 4,312.9 million tomatoes grown on 55,470 hectares and an average yield of 7.78 kg/m². It should be noted that the Spanish production, the number of hectares and the yield, is lower than that of the previous year.
Market analysis
Only about a fifth of the tomatoes produced in the world are processed, while most of them are eaten fresh. Processed tomatoes find their main application in sauces, which account for almost 30% of the total worldwide application. In 2018, about 12 million tons were consumed worldwide.
Pasta is another ingredient that dominates the market. The global tomato market is driven by the large application of tomatoes in areas such as household, food processing and nutrition. They are also widely used in the food service industry in hotels, restaurants and fast food chains. With the fast food industry booming all over the world, the market is booming. The growth of the organized retail sector also provides another boost to market growth.
The added health benefits of ripe tomatoes and their long shelf life make their demand. Tomato puree is a well-processed product as it is used in a variety of useful products such as tomato juice, ketchup, paste, tomato pulp, pickles, pasta, pizza sauces, salsa , sauces, ready-to-eat and powder.
tomato stock. Global production of ripe tomatoes saw a decline in 2018, with key markets such as China seeing a decline in production. However, markets like California are still growing with a 13% increase in 2018 over the previous year. In the European Union, Europe accounts for 11% of global tomato production, their production for processing increased by 6% in 2017 compared to 2016. About 11.5 million tons of vegetables are processed in 'in 2017 in the EU.
Production In India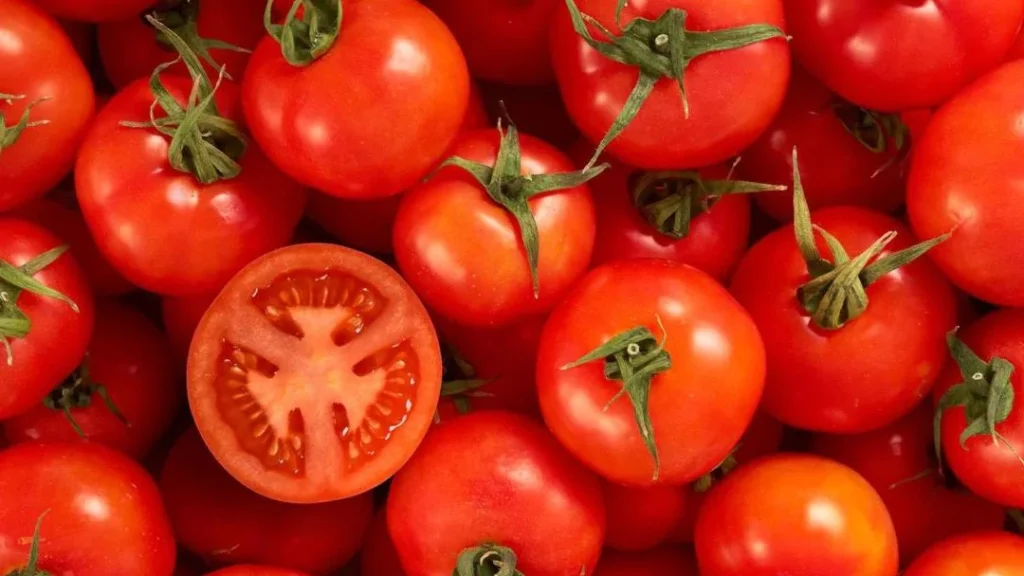 India is the second largest producer of tomatoes in the world after China and currently accounts for 11% of the total global tomato production. Most of the tomatoes produced in the country are consumed fresh, while the rest are processed into products such as tomato paste, tomato juice, tomato sauce, tomato ketchup, etc.
Boosted by increasing disposable income and the westernization of the food system, the fast food industry is experiencing strong growth in the country. Processed tomato products such as tomato ketchup are often served in foods such as burgers, sandwiches, pizzas, fries, etc. Also, pickled tomato products like tomato paste and tomato sauce also have a wide application in various Indian cuisines. Other factors driving the tomato processing market in India include quality, longevity, urbanization, changing eating habits, growth in organized retail sector, etc.
Tomato season in India
Tomatoes need a warm environment to thrive. In India, they are usually planted in March and April and harvested in summer. Tomato season in India is almost all year round due to the abundance of tomatoes in the market. 70 days after transplanting, the plant begins to produce. Cultivation is done for various purposes including fresh market and processing industry. Tomatoes are red when ripe, but those with firm flesh are used fresh in the market. Ripe, soft fruits are used for fruiting and processing.
Depending on the type and season, the yield per hectare varies greatly. The yield varies between 20-25 t / ha on average. Tomato varieties can produce 40-50 tons per hectare. The peak tomato season in India is January to February and November to December. In some states like Maharashtra and Gujarat, the tomato growing season in India prevails throughout the year. Even in the northern states, the peak tomato season is from January to February, and the rest of the months are low season.
In tropical and subtropical areas with an annual rainfall of 60-150 cm, the plant is produced from about MSL to an altitude of 1500 m. Heavy rains spoil its development. It is grown as a irrigated crop when it grows in hot climates. From August to September, winter crops are planted. The harvest of tomatoes is good for gardening.